THE MORNING LIST
For this new edition, the Rencontres d'Arles offers a sharp and serious program, open to distant horizons and fights of all kinds, from the struggles of women to the demands of Indian communities through the environment. Through these exhibitions, to discover the raw images of feminists of the 1970s, photos of a fragile and fantasized nature seen by Noémie Goudal, or Julien Lombardi's original dive into the sacred land of the Mapuche Indians in Mexico.
The rage in images of the feminists of the 1970s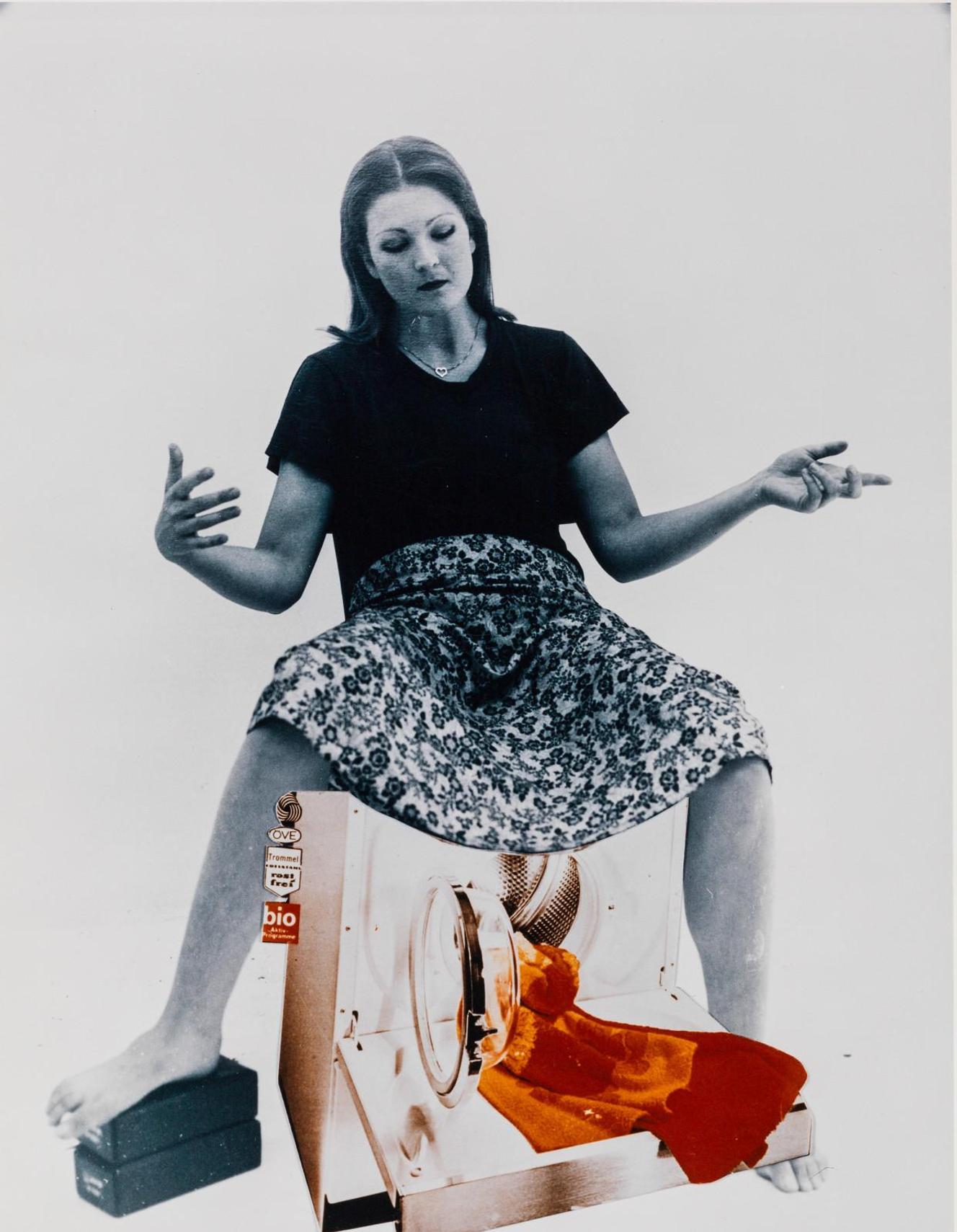 In 2021, the Rencontres d'Arles presented a very successful and humorous exhibition on the representation of the masculine. This time, it is towards women that we must turn, and the subject is much more brutal. The works of feminists from the 1970s, gathered in the collection of the Verbund foundation, are as much art as cries and calls to battle. In the images often presented in series and in black and white, more or less well-known artists, from Birgit Jürgenssen to ORLAN via Valie Export or Ana Mendieta depict the condition of housewives in those years. the resulting confinement and alienation, the impossibility of finding a place for oneself as an artist in institutions, the objectification of bodies and male violence. The works are violent, raw, and the humor often biting. Beyond the denunciation, the artists also question the traditional roles attributed to women in order to reinvent themselves. A salutary exhibition at a time when the rights of women such as abortion are called into question.
"A feminist avant-garde. Photographs and Performances from the 1970s from the Verbund Collection, Vienna". Mechanical workshop. Until September 25.
The Mexican voices of Julien Lombardi
After many stays on the territory of Wirikuta, in Mexico, sacred territory of the Huichol Indians, coveted by the mining industries, Julien Lombardi was able to approach the complexity of the situation and confront the various actors: Indians, tourists, farmers, scientists, activists, etc. His polyphonic and very successful installation shows all sorts of images, found or fabricated, each offering a piece of the puzzle. Anxious not to place his images in a tradition that reflects the unbalanced relations between Westerners and Indians, the photographer has avoided portraits. He preferred to translate Indian spirituality concerning this land where, according to legend, the sun was born, using images tinged with fiction and the supernatural, where we come across strange animals and ghostly figures.
You have 72.1% of this article left to read. The following is for subscribers only.